Main content start
Speakers
We are honoured to have the following speakers presenting at the conference:
Overseas
Hong Kong Sports Institute
Dr. Sean McCann
Senior Sports Psychologist, United States Olympic & Paralympic Committee
Biography
Dr. Sean McCann has worked for the United States Olympic Committee (USOC) as a Sport Psychologist for 28 years, including 12 years as the head of the Department. He has travelled with the last 13 Olympic Teams as a sport psychologist during the Games. In his work for the USOC, he works directly with teams and coaches, from mental skills seminars and workshops about Olympic pressure, to individual sessions with athletes. Sean regularly works on the road with teams at training camps and competitions. In addition to his work for the USOC, Sean works with professional athletes from a variety of sports, from ball sports to stock car auto racing (NASCAR).
Dr. McCann writes extensively about sport psychology, in a number of outlets, including refereed journals, book chapters, columns, brochures, and workbooks for Olympic Coaches and Athletes.
Dr. McCann earned an undergraduate degree in psychology from Brown University, and a Ph.D. in Clinical Psychology from the University of Hawaii. He is a licensed psychologist in Colorado. In 2005, Dr. McCann received the Distinguished Professional Practice Award from Association for Applied Sport Psychology (AASP) for outstanding contributions in applied sport psychology. In 2007, Sean was elected President of AASP, the world's largest applied sport psychology organisation.
Dr. Martin James Turner
Reader in Psychology, Manchester Metropolitan University
Biography
Dr. Martin James Turner is a British Psychological Society (BPS) Chartered and Health Care Professions Council (HCPC) Registered Sport and Exercise Psychologist. He is an Associate Fellow of the BPS, and is also the current Chair of the BPS West Midlands Branch. Moreover, Dr. Turner is a Chartered and British Association for Sport and Exercise Sciences (BASES) Accredited Sport and Exercise Scientist and a certified European Psychologist (EuroPsy) with the European Federation of Psychologists' Associations (EFPA).
In line with his expertise in counselling approaches to sport and exercise psychology, Dr. Turner has a level 2 counselling certificate from the British Association for Behavioural and Cognitive Therapies (BABCP), and a Primary and Advanced Practicum Certificate in Rational Emotive Behaviour Theory (REBT) from the Albert Ellis Institute.
Dr. Turner has published over 50 peer-reviewed papers, and 3 books. Moreover, he recently won the 2018 Albert Ellis Award for Research, and the 2019 Outstanding Achievement Award for his research in REBT from the Association for Rational Emotive Behaviour Therapy (AREBT). Dr. Turner works as an applied psychology practitioner which has allowed him to translate his research to the real-world through consultancy work across athletic (e.g. the FA), occupational (e.g. SONY), and military settings (e.g. RAF, SAS). He has translated his research to service users delivering consultancy projects in sport (e.g. Stoke City FC, GB Rowing) and business (e.g. Davies Group) settings.
Dr. Si Gangyan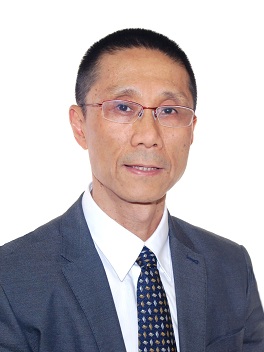 Senior Sport Psychologist, Hong Kong Sports Institute
Biography
Dr. Si Gangyan received his PhD from the Bielefeld University Germany in 1993. He was the President of the International Society of Sport Psychology (ISSP, 2013-2017) and an associate professor at the Education University of Hong Kong. He currently heads the Sport Psychology Centre at the Hong Kong Sports Institute. Dr. Si is also an appointed expert by the General Administration of Sport of China for 2004, 2008, 2012 and 2016 Olympic Games. Over the years, Dr. Si has worked directly with different Hong Kong teams providing sport psychology services for Olympic Games, Asian Games, and World Championships. Dr. Si has been invited on many occasions by different National Olympic Committees, sport research institutes, and universities to share his knowledge and experiences. His current research interests include: applied sport psychology service, cultural sport psychology, and exercise psychology.


Dr. Henry Li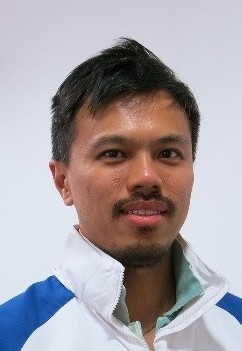 Sport Psychologist, Hong Kong Sports Institute
Biography
Dr. Henry Li received his doctor of applied psychology (Sport) in Victoria University, Australia. Dr. Li is a registered psychologist of the Hong Kong Psychological Society and Psychology Board of Australia. He is a sport psychologist at the Hong Kong Sports Institute, working with elite athletes via providing psychological consultation, on-field support, and applied research for almost 10 years. He served as an official delegate to a number of World Championships, Asian Games, and All-China Games. He is currently the president of the Hong Kong Society of Sport & Exercise Psychology (HKSSEP). His research interests includes cross-cultural difference, applied sport psychology intervention and mindfulness.