Main content start
Road to Becoming an Elite Athlete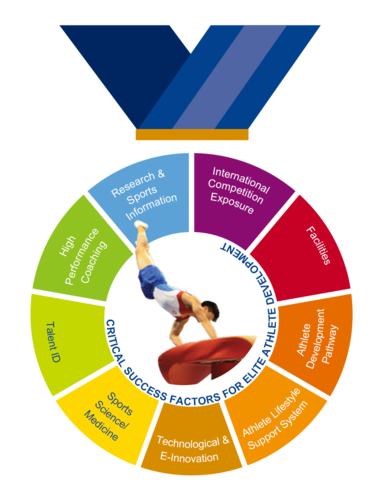 Champions arise when talent meet opportunities and support.
Preparing Hong Kong's best athletes to perform on the world stage involves a comprehensive support system and a holistic development pathway provided through the HKSI in close partnership with the Government, the Sports Federation & Olympic Committee of Hong Kong, China and the National Sports Associations (NSAs).

The Path to the Top
Typically, athletes' development pathway begin with the feeder system and training programmes provided by respective NSAs, where they receive elementary training to enhance their athletic competence.
Through discussions and recommendations between the HKSI and respective NSAs, athletes who meet the entrance requirements under the Sports Scholarship Scheme will be eligible to register as the HKSI Scholarship Athletes. As they progress, they will move to increasingly higher levels of performance until they reach their full potential. It can take 8 to 12 years of commitment and dedication to full-time training to reach world-class performance levels.