Events at a Glance

APR
New Chairman & Board
The new HKSI Board, comprising 18 members and led by Chairman Dr Lam Tai-fai, takes office.
Association of Sports Institutes in Asia (ASIA) Annual Congress
The 2nd Annual Congress of ASIA is held at the HKSI, attracting participants from 13 countries and regions.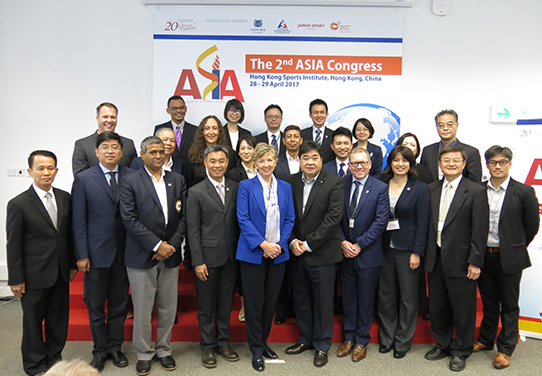 MAY
MOU with Hong Kong Baptist University
Helping full-time elite athletes to balance study and training.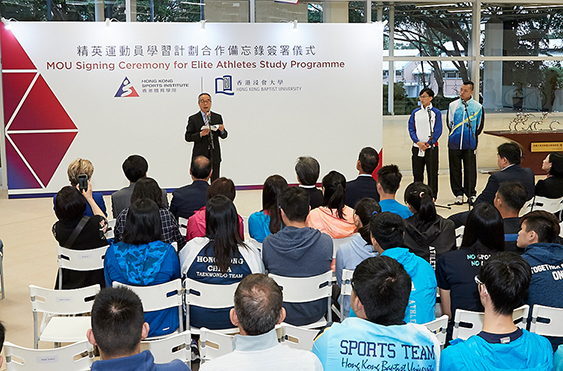 AUG - SEP
29th Summer Universiade & 13th National Games
Hong Kong's best-ever results at both Games, with 2 gold and 2 bronze at the Summer Universiade; and 2 gold, 7 silver and 7 bronze at the National Games.
SEP
Jockey Club Athlete Incentive Awards Scheme Ceremony
Cash awards totalling HK$3.52 million presented to 22 Hong Kong medallists at the Summer Universiade and the National Games.
5th Asian Indoor &
Martial Arts Games
Winning 10 gold, 11 silver and 14 bronze medals.
2017 Hong Kong International Sports Medicine Symposium
Experts sharing information on the latest advances in sports medicine, from emergency care to rehabilitation.
OCT
MOU with University of Hong Kong
Helping full-time elite athletes to balance study and training.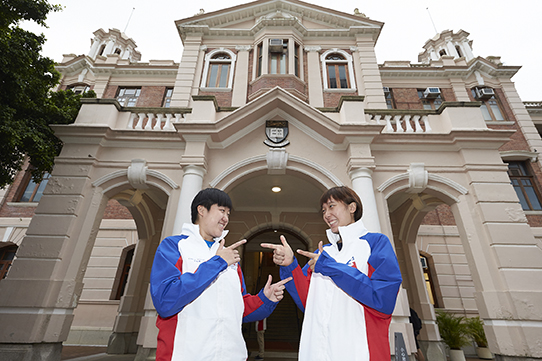 NOV
25th Jockey Club Elite Coaches Conference
Coaching and sports science experts sharing insights with nearly 200 of their peers on preparing for the Tokyo 2020 Paralympic Games.
MOU with Preparation Office for the Olympic Games of the General Administration of Sport of China
Preparing for the 2020 Olympics and Paralympics, as well as the 2022 Winter Olympics.
MOU with The Hong Kong Polytechnic University
Helping full-time elite athletes to balance study and training.
DEC
2017 Asian Youth Para Games
Winning 7 gold, 13 silver and 4 bronze medals.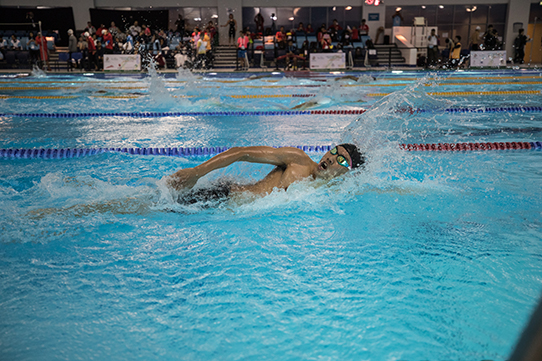 JAN
HKSI Open Day
Opportunity for 4,500 participants to see the HKSI's training venues, meet sports stars and learn about the work of the HKSI.
FEB
23rd Olympic Winter Games
First-ever participation by a Hong Kong skier at the Winter Olympics.
HKSI New Year Luncheon
Celebrated the festival with over 140 stakeholders.
MAR
Applied Sport Psychology Conference
Jointly organised with Hong Kong Society of Sport & Exercise Psychology, focusing on preparation for the 2018 Asian Games and Asian Para Games.
APR
2017 Jockey Club Hong Kong Coaching Awards
Seven categories of awards presented to 175 outstanding coaches.