主内容開始
12th International Conference on Strength Training - November 2020 (English version only)
OFFICIAL ANNOUNCEMENT, May 18, 2020
Postponement of the 12th International Conference on Strength Training, ICST 2020

In light of the COVID-19 (Novel Coronavirus) situation, the 12th ICST 2020 International and Local Organizing Committees have made the prudent decision to postpone the 12th ICST 2020, originally scheduled on November 20-22, 2020. As indicated in our previous Announcement, the health and safety of all conference participants, exhibitors and conference staff is our main concern.

We are delighted to let you know that the 12th ICST has now been confirmed to be held on
November 4-6, 2022, in Hong Kong

The paid registration fees will be fully refunded and we will contact the registrants for the refund procedure separately. The new schedule for registration and abstract submission will be announced later, please visit the ICST 2022 website at http://www.icst2022.hk for further updates.
Thank you for your continuous support to the ICST.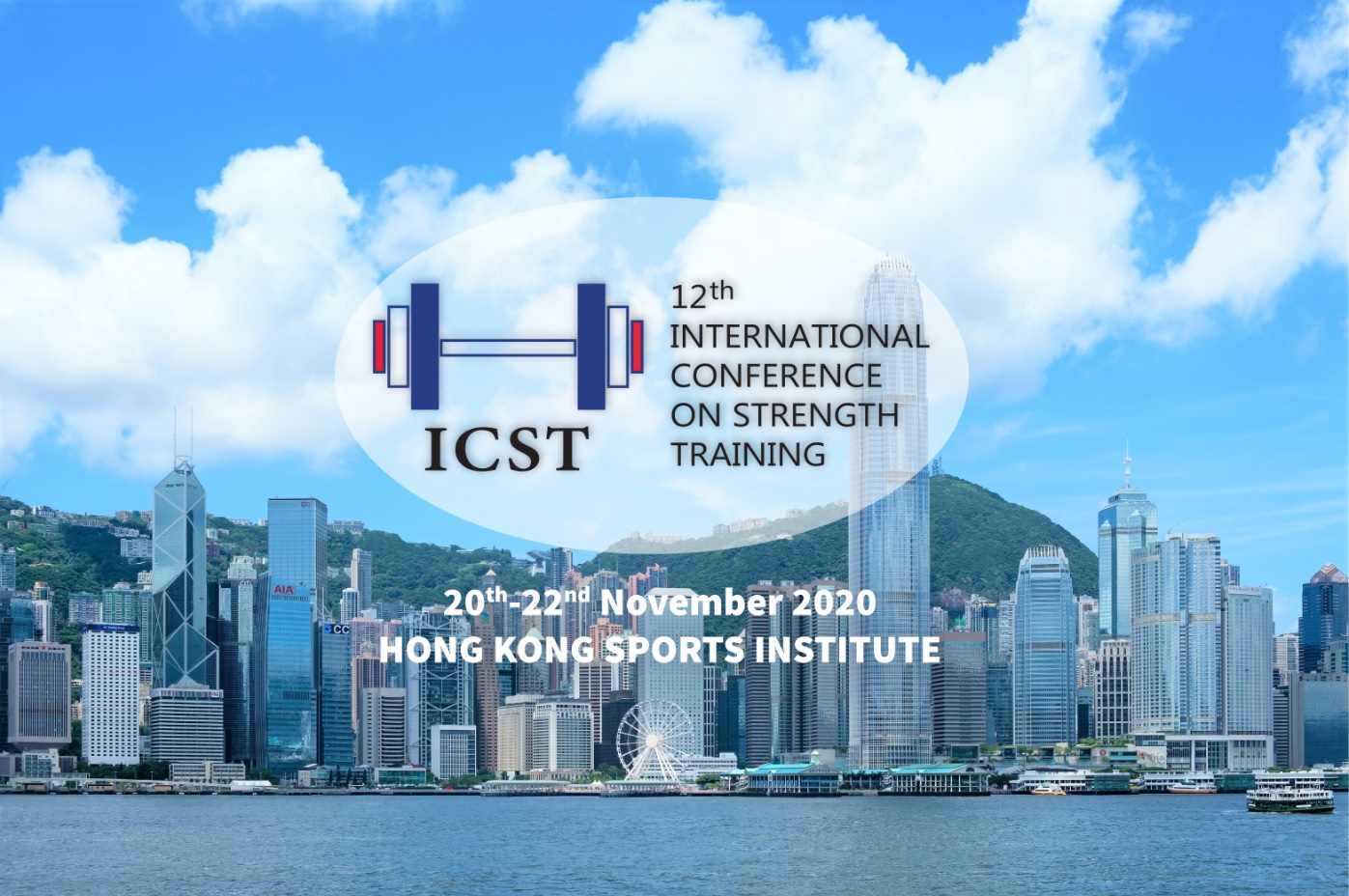 Special Announcement, April 7, 2020
The ICST 2020 International and Local Organising Committees have been closely monitoring the rapidly changing situation related to Novel Coronavirus (COVID-19) and its impact on the ICST 2020. For the time being we have extended the dates of the abstract submission, acceptance of abstracts and registration. Our main concern is the health and safety of all conference participants, exhibitors and conference staff. There is a chance that the ICST 2020 may be postponed to a later date, should the situation require. We will inform you in more detail concerning all aspects of the ICST 2020 in the coming 2-3 months if not sooner.
Announcement
We are very excited to announce that Hong Kong has been selected as the region to host the 12th International Conference on Strength Training (ICST). The ICST is a biannual conference first held at the University of Jyväskylä (Finland) in 1998 and since that time has been hosted around the world in Malaysia, Hungary, Greece, Denmark, USA, Slovakia, Norway, Italy, Japan, Australia and now Hong Kong.

In the coming years, Asia will be front and center as it hosts numerous Olympic and Paralympic Games: 2018 Olympic and Paralympic Winter Games (Pyeongchang, Korea), 2020 Olympics and Paralympic Summer Games (Tokyo, Japan), and 2022 Olympic and Paralympic Winter Games (Beijing, China). Strength training plays an important role in the training and preparation of almost all top athletes and this is why Hong Kong, a regional hub in Asia, is an ideal location for hosting the International Conference on Strength Training, where strength training practitioners, scientists, coaches and researchers will come together to share knowledge to help advance training methods and practices in elite sport and to also recognize how the field of strength training has changed the landscape for many populations in the community.

We look forward to seeing you at the 12th International Conference on Strength Training, which will be held from November 20-22, 2020 at the premier training facilities for Hong Kong's elite athletes, the Hong Kong Sports Institute.
| | |
| --- | --- |
| Organisers | |
| | |